Please join us on Friday, January 11, at 7:30pm, as we make an afghan for one of the families in Newtown, CT. We will make 8″x8″ squares and then assemble them. Our finished afghan will be shipped to Knitters for Newtown, one of the many Ravelry groups offering ways to share some love with this town in the form of knitting (or crochet).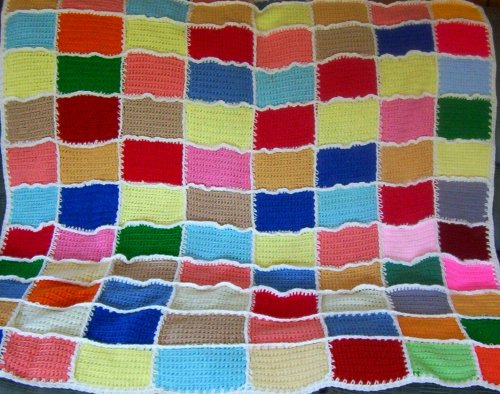 Squares will be 8″ x 8″ and can be either knitted or crocheted with machine washable worsted yarn — choose something from our stash or bring your own.
We will assemble completed squares at The Craft Lounge on Friday, February 22 at 7:30pm, so if you can't make it on 1/11, please feel free to make a square (or a few) and join us for the assembly or drop them off before 2/22.
– Susie, Kathy & Shaina