Love is in the air at The Craft Lounge, and we can't help but want to spread it around. At TCL Craft Club, we'll guide your kids through making valentines for their classmates, which means no mess at your house! (We might even help the little darlings make something for you!) And how about teacher? We'll show you and the kids how to make her some heartfelt sweetheart soaps. And let's not forget classes for the grownups — handmade valentines or soaps are a great way to show your friends and loved ones you care.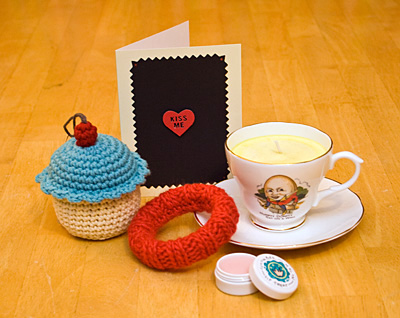 Try any one of these great February classes:
TCL Craft Club (Kids; 6 weeks)
Make Your Own Valentines (Adults)
Sweetheart Soapmaking (Family-Friendly and Adults)
Soy Container Candles (Adults)
Soapmaking for Teens
Learn to Knit (Adults)
Knitted or Crocheted Bangles (Adults)
Learn Machine Sewing (Adults)
Amigurumi Cupcakes (Adults)
~~~~
Plus, we still have a few spaces in these fun January classes:
Crafter's Shindig (Adults) **FREE**
Spa Night: Make Your Own Lip Balm (Adults)
Reinvent Your Jewelry (Adults)
~~~~~
And as always, don't forget about our Private Craft Instruction and Drop-In Crafting. For class descriptions, dates, and times, please check our calendar. Register online, call us at 201-944-3311, or stop by the shop to sign up!