Posted by
December 1, 2011
on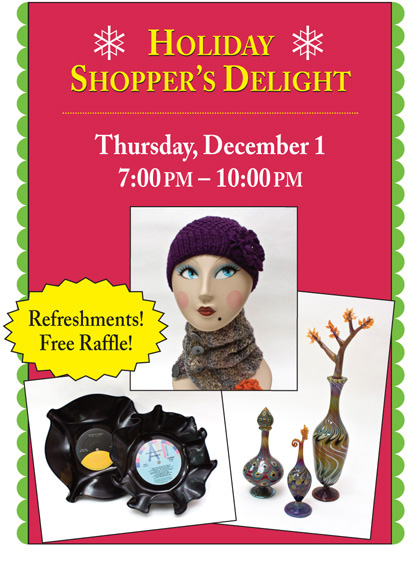 Posted by
December 9, 2010
on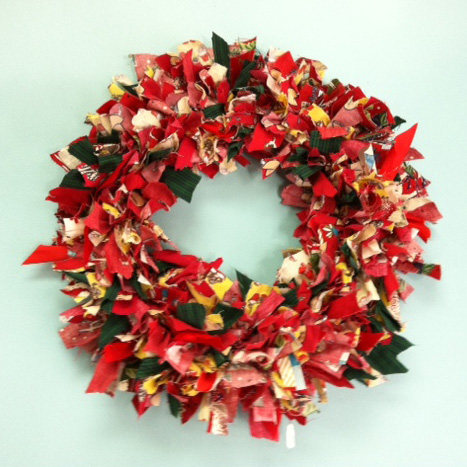 Limited time to get your holiday shopping done? Don't fret — we've got your back! The Craft Lounge is open late every Thursday night in December. We'll also be open a couple of additional days during the week of Christmas. So, no need to rush home from work early or drag the kids along to shop — stop by and shop at your leisure.
~~~~~~~~~~~~~~~~~~~~~~~~~~~~~~~~
Wednesdays & Fridays: 11:00 am – 6:00 pm
Thursdays: 11:00 am – 8:00 pm
Saturdays: 10:00 am – 6:00 pm
– and –
Monday 12/20 & Tuesday 12/21:  12:00 – 8:00 pm
Posted by
October 17, 2009
on
It may be cooling down outside, but things are heating up at The Craft Lounge. Join us for some candlemaking or knitting or get ready for winter with one of our ornament classes. Handmade ornaments aren't just for Christmas — snowmen, stars, fairies and other creations bring warmth and good cheer to winter windows… As always at TCL, the possibilities are endless! Try one of the fun workshops we have coming up:
~~~~~~~~
• Shrinky Dink® Ornaments (Family-Friendly)
• Polymer Clay Ornaments (Kids)
• Candlemaking (Adults)
• Learn to Crochet (Adults)
• Holiday Glass Etching (Adults)
• Learn to Knit (Adults)
• Beaded Snowflake Window Ornaments (Kids)
• Crochet: Amigurumi (Adults)
~~~~~~~~
And don't forget about our drop-in crafting program and private lessons, available every month. For class descriptions, dates, and times, please check our calendar. Register online, call us at 201-944-3311, or stop by the shop to sign up!