~~~~~~~~~~~~~~~~~~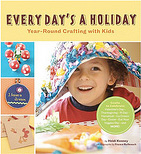 ~~~~~~~~~~~~~~~~~~
Sunday, January 30th
3:00 – 4:00 pm
Adult: $30; Child: $5
~~~~~~~~~~~~~~~~
TCL is thrilled to have the fabulous Heidi Kenney, author of Every Day's a Holiday: Year-Round Crafting with Kids, visit for this special event!
~~~~~~~~~
Heidi is renowned for her "My Paper Crane" felt creations and fabrics. Join us as she shares crafty ideas with us and signs copies of her book. We'll also have on hand delicious sweet treats and some of Heidi's amazing handcrafted items for sale in the shop. Learn more about Heidi at www.mypapercrane.com.
~~~~~~~~~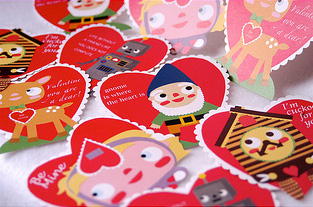 ~~~~~~~~~
~~~~~~~~~
Adult ticket price includes a signed copy of Every Day's a Holiday, a set of Heidi's adorable hand-cut valentines, refreshments, and a special craft to do and take home. Child ticket price includes the valentines, craft, and refreshments.
~~~~~~~~~
Register online, by phone at 201-944-3010, or stop by the shop!